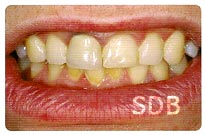 1.Preoperative situation : Fractured tooth
After a sport accident, tooth 11 had been restored with a metal-ceramic crown, while the incisal edge of tooth 21 had been reconstructed with a composite build-up.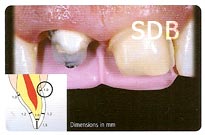 2.Preparation of tooth 11 for an IPS e.max CAD crown and of tooth 21 for an IPSe.max Ceram veneer.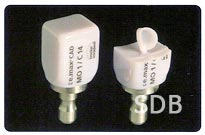 3.After milling the e.max CAD MO block, the crystallization process is conducted in a ceamic furnace. The framework obtains its natural shade through the crystallization process.
The tooth-coloured framework is subsequently veneered with IPS e.max Ceram layering ceramic.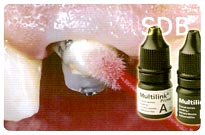 4.Conditioning of the preparation:
- Remove the provisional restoration and clean the cavity.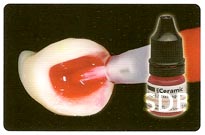 5.Conditioning of the restoration:
- Rinse the restoration with water and blow dry with an air syringe.
- Pre-treatment of the crown: Etch inner surface with the hydrofluoric acid IPS Ceramic Etchin Gel, thoroughly rinse with water and blow dry with the air syringe.
Apply the silane Monobond-S to all inner surfaces.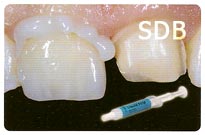 6.Seating of the restoration.