Prosthetic options : The highly esthetic and versatile Procera® Implant Bridge is recommended for the final prosthetic reconstruction.

• Predictable and perfect fit on abutment or implant level
• Milled from one solid piece of titanium = exceptionally strong, lightweight
• Abutment and/or implant interfaces are precision milled and become an integral part of the framework
Wrap-around

Artificial resin teeth and acrylic wrapped around the titanium framework result in a hybrid bridge, with acrylic close to the soft tissues for easy adaptation.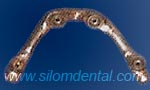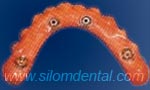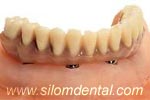 Traditional acrylic

Artificial resin teeth, conventional acrylic and a titanium framework connect seamlessly with the underlying soft tissue, giving optimal strength and oral hygiene conditions.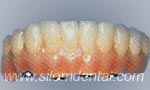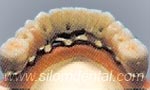 Titanium porcelain

Titanium porcelain fuses to the Procera® Implant Bridge for a highly esthetic result.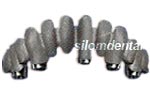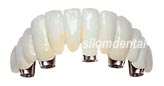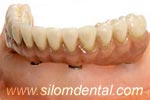 Titanium porcelain and Procera® crowns

Individual Procera® Crowns in alumina or zirconia cemented to a Procera® Bridge framework for excellent esthetics and easy maintenance.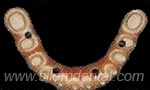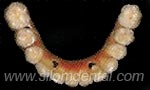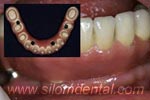 Upper & Lower All-on-4 Implants





Upper & Lower All-on-4 Implants




Upper & Lower All-on-4 Implants





Upper All-on-4 Implants





Lower All-on-4 Implants





Lower All-on-4 Implants





Lower All-on-4 Implants